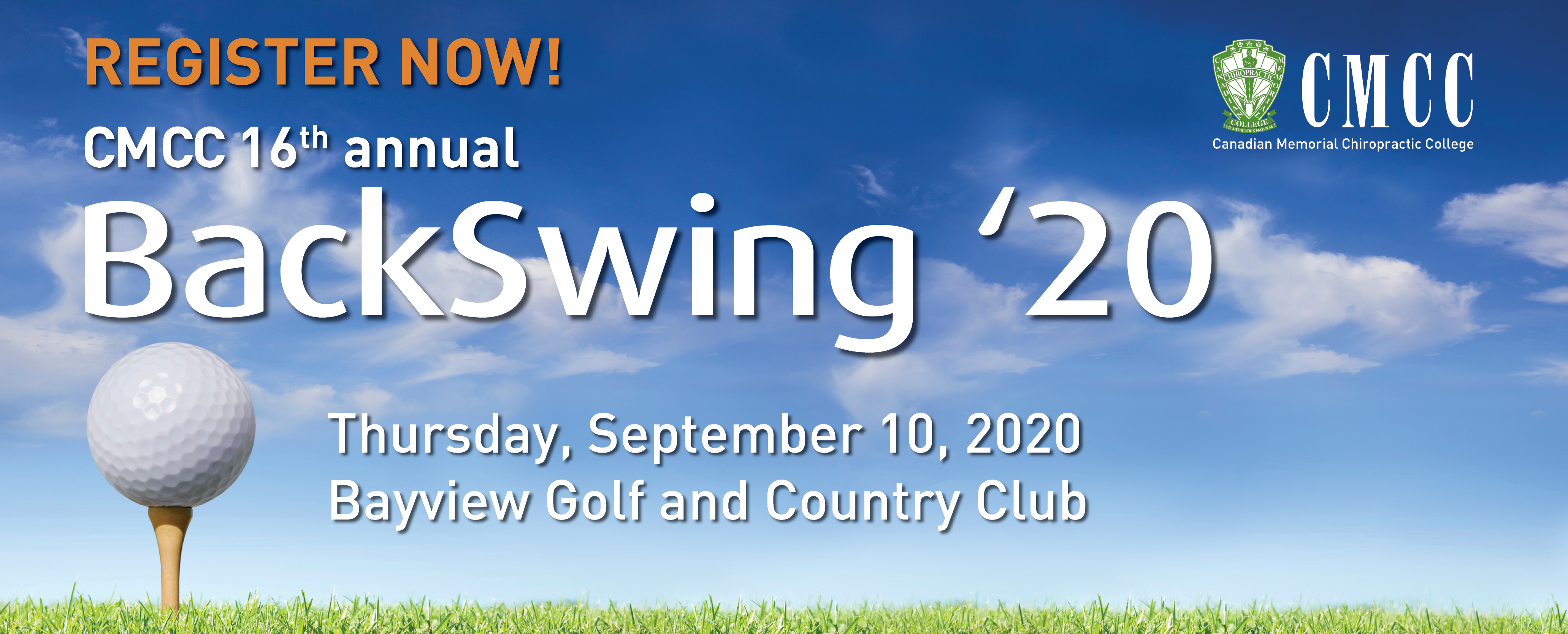 We are pleased to announce that we have received approval to host the 16th annual BackSwing Golf Tournament on Thursday, September 10 at Bayview Golf & Country Club!
Register Now!
Sponsorship
Bayview is an impeccably groomed, 18-hole championship golf course conveniently located at Leslie Street and Steeles Avenue in Toronto! Please enjoy this short welcome message from Bayview's Head Golf Professional, Dustin Kerr-Taylor:
As you can imagine, this year's tournament will look a little different due to COVID19. CMCC and Bayview Golf and Country Club are equally committed to ensuring the health and safety of all golfers and staff and have designed the event accordingly. The tournament will be run with set tee times and there will be no dinner afterwards. However, we hope you agree that the event will be a welcomed distraction from the challenges of the past few months and a great opportunity to spend time with colleagues on a wonderful course!
To date, BackSwing has generated net revenues of $600,000 in support of chiropractic education, research and patient care at CMCC. The tournament takes on added significance this year given the decrease in non tuition revenues over the past few months.
This year, proceeds will help fund PPE for CMCC clinics and hands-on labs!
*Please note that all government safety regulations and guidelines will be in place during the entire tournament and will be communicated with you in advance of the tournament
Registration
Included in your $200 registration fee is the following: parking, preference of morning or afternoon tee time, green fee, power cart, use of practice range, stationed BBQ lunch on the course with beverages and snacks, a complimentary alcoholic beverage, silent auction, prizes and more!
CMCC Students receive a reduced registration fee of $150.
Additionally, the first 52 golfers to register will be entered into a draw to win a $50 Golf Town gift card!
Register Now!
Sponsorships
Interested in sponsorship and being an integral part of this prestigious tournament? View our Sponsorship Benefit packet below to learn more!
Sponsorships
Donations
We also welcome the donation of cash, products and services. Products and services will be used for tournament prizes and the online silent auction which can be accessed by chiropractors across Canada, as well as current and past participants! To make a cash donation, please click the following button:
Donations
If you would like to donate a product or service, or should you have any questions or concerns, please contact Kristin Earle, CMCC Special Events Coordinator, at events@cmcc.ca or 647 265 4186.
All donors and sponsors will receive a tax receipt in accordance with CRA regulations.
Thank you for supporting CMCC. We look forward to welcoming you, your colleagues and friends to this year's Backswing tournament!
CMCC Special Events