SCCA Presents:CMCCTalks 2020Vision
The Student Canadian Chiropractic Association (SCCA) is proud to release its next speakers for CMCCTalks 2020Vision. Come join us for an evening of inspiration on Thursday, January 30 at 5:30 p.m. in Lecture Halls 1 & 2. Light snacks and refreshments will be provided. We are excited to share this night filled with experiences and stories from colleagues, classmates, friends and family where you can learn more about the integral parts of your CMCC community.
This year the theme will be 2020Vision:
Our journeys are more important than our destinations but if we don't stop to look where we are heading then we may get lost. This year the theme of SCCA Presents:CMCCTalks will focus on reflecting and visualizing, to help us see what lies ahead - hindsight, foresight and insight. Come out and listen to these incredible speakers and watch as they present an evening with 2020Vision.
We hope to SEE YOU THERE.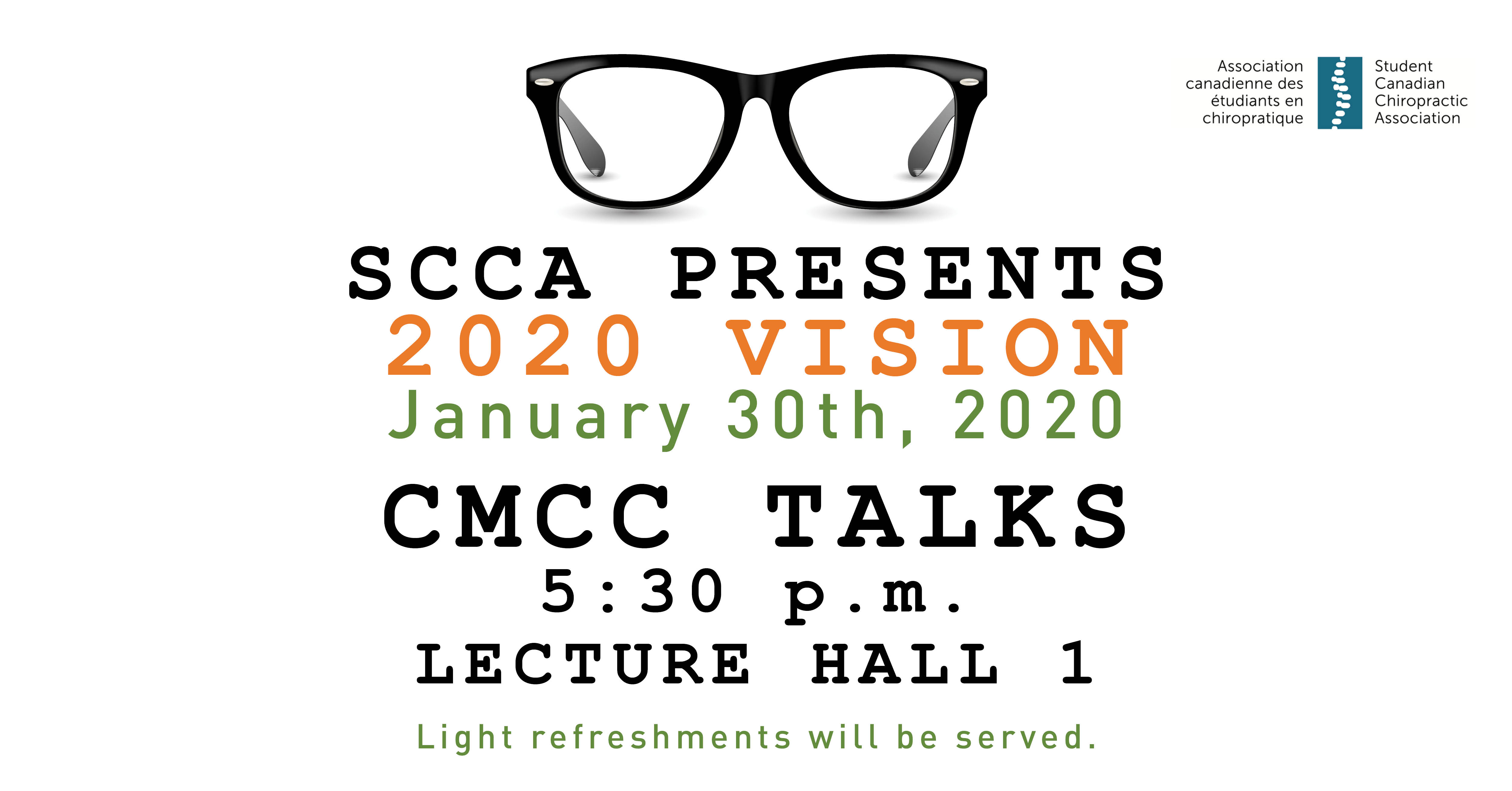 CMCCTalks Archive
Please find recaps and speaker bios from past CMCCTalks events on the Archive page.