The GLA:D Canada Program: What is it?
GLA:D Canada is a 7 week education and exercise program for all individuals who experience any severity of hip and/or knee osteoarthritis (OA) symptoms.
What Can GLA:D Do For You?
This program will teach you the right way to move to reduce your OA symptoms.
People taking the GLA:D program *:

have reduced pain intensity by 28%
Quality of life improved by 25% for knee participants and 10% by hip participants
90% benefited and were satisfied with the program
35% of participants increased their physical activity

GLA:D Canada is for everyone with symptoms of hip or knee OA!
Program Breakdown
GLA:D Canada is made up of 3 parts:
2 – 3 Education Sessions will teach GLA:D Canada participants about:
What is osteoarthritis, risk factors and symptoms
Current available treatment for osteoarthritis
How to self-manage your symptoms
Why and how exercise can help with your osteoarthritis
How to cope with the difficulties of daily activities associated with osteoarthritis
12 Neuromuscular Exercise Sessions – 60 minute group exercise sessions twice a week for 6 weeks led by a certified therapist. You will:
Learn how to control your movements and proper posture.
Build muscular strength through functional exercises.
Learn how to apply these exercises to everyday activities.
Data Collections for Quality Monitoring
The program measures how you're doing at your first visit, 3 and 12 months after you have started the program. This information will help us monitor how the program is working for people with osteoarthritis all over Canada and ultimately will help us improve the program.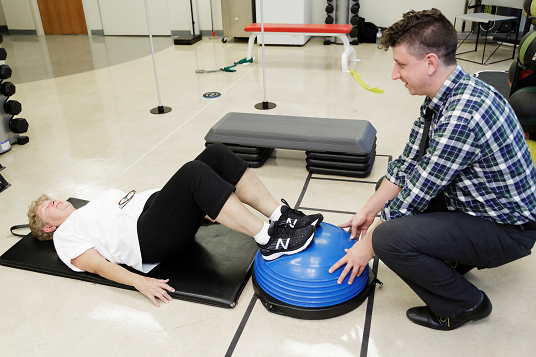 Fee breakdown for New Patients:
Initial Assessment: $50
Education/Exercise Sessions: $350
Total charge for new patients: $400
What to expect on your first appointment:
Please wear comfortable gym clothes and running shoes. You may also bring in water bottles to the exercise session. Please make sure that your water bottle has a secure lid so that there are no water spills on the ground. Please come to each session 15 minutes early for warm up before the exercise class.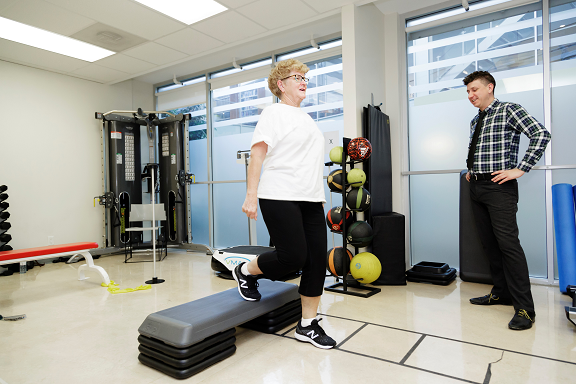 Additional Information
Please note that after the program is successfully completed, you will be asked to come in after 3 months for a follow-up appointment. You can book the follow-up on the last day of your GLA:D program. The follow-up appointment is $25 and will be charged on the day of the visit.
If you have any questions regarding the program, please contact Khadija Jafar at 416-482-2546 or KJafar@cmcc.ca
* Davis AM, McGlasson RM. GLA:D™ Canada: Implementation and Outcomes Inception to December 2017. Bone and Joint Canada, [June 7, 2018] http://gladcanada.ca/