---
Dr. Igor Steiman, MSc, DC, FCCS(C)
St. Michael's Hospital
M 7:30 – 3:30, W 7:30 – 3:30, F 7:30 – 1:30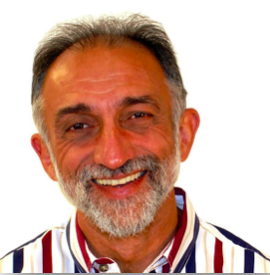 ---
Areas of Expertise (including any fellowships):
Fellow of the College of Chiropractic Sciences (Canada)
Clinical practice
Independent assessments and medicolegal consultations
Areas of Interest
Spinal stenosis
Hypermobility
Thoracic fractures
Number of Years in Practice:
40 years
Techniques Used in Private Practice
Diversified
"In what ways do you interact with other health professionals?"
I have trained and practised in various multi- and interdisciplinary settings. When a chiropractor is included on a health care team, it's for her/his chiropractic clinical impression and management. Other health professionals appreciate the benefits chiropractors can uniquely provide patients with neuromusculoskeletal problems as part of comprehensive patient-centred care. I therefore strive to maintain their trust and respect by providing the most efficient and effective patient management I can. As with any other relationship, efficient and effective communication is necessary among all involved health care providers (and patients). Thus, whether in formal reporting or informal "corridor consultations," I try to engage in timely, accurate and efficient communication. Being part of a team also means planning and working towards common team goals, so I get involved with relevant committees that I think I can offer something to. With the confidence I've gained from years of study and practice, I also find I can interact effectively with other health care professionals at scientific and professional conferences.