---
Dr. Andy Pulinec
Campus Clinic
M 12 – 8, W 12 – 8, F 12 – 6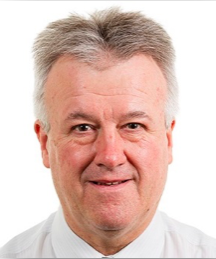 ---
Areas of Expertise (including any fellowships):
Fellow of the College of Chiropractic Orthopedic Specialists
WSIB/MVA patient management and treatment
General chiropractic practice
Areas of Interest
Differential Diagnosis
Geriatrics
Orthopaedics
Rheumatology
General chiropractic practice management
Number of Years in Practice:
38 years
Techniques Used in Private Practice
Diversified
Acupuncture
Myofascial Release
"In what ways do you interact with other health professionals?"
My main communication with other health care practitioners is predominantly via hand written clinical notes. I use 1/4 and 1/2 page letterheads depending on the content of the correspondence and it is always hand delivered by the patient. I find that return communication is almost always in the same form. Occasionally a formal full page letter is compiled, especially if med/legal issues exist. It is by far the best marketing you will do for your practice from that perspective. When necessary, I will make a phone call. It is important for the front line staff of other clinics to know who you are so at an appropriate time I will personally visit the clinic to get to know them not just the doctor. You become an integral member of the community and these relationships last indefinitely, but it does take time. The patient is the common denominator of the relationship.