---
Dr. Alex Lee
Campus Clinic
T 7 – 3, Th 7 – 3, Sat 8 - 2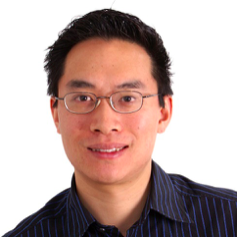 ---
Areas of Expertise (including any fellowships):
Fellow of the Royal College of Chiropractic Sports Sciences
Areas of Interest
Sports injury assessment, management, and prevention
Injury-specific rehabilitation
Clinical reasoning skill development
Interprofessional communication
ACL reconstruction rehabilitation
Number of Years in Practice:
13 years
Techniques Used in Private Practice
Diversified
Acupuncture
Active Release Techniques
Injury Specific Rehabilitation
"In what ways do you interact with other health professionals?"
I am a firm believer in developing interprofessional relationships. From my experiences in my own private practice and working in multiple sports health care settings, it is important that we work collaboratively with other health providers to improve the care of the patient. I have worked collaboratively with physicians, sports physicians, orthopedic surgeons, physiotherapists, massage therapists and athletic therapists. There is much to learn from each other and building strong collaborations will make you a better practitioner, and your patients will benefit from this expertise.