CMCC CELEBRATES TOGETHER!
Homecoming and the 75th Anniversary is going virtual… help us make this a truly global event!
Time to set aside the challenges of the past year and come together for a Homecoming and anniversary celebration like no other! Traditionally, Homecoming represents a unique opportunity to schedule some personal time and meet with classmates, alumni and other chiropractors. This year, we are celebrating our anniversary classes and so much more as we are combining Homecoming 2020 and 2021 with a celebration of CMCC's milestone 75th anniversary.
We have planned wonderful social events and extend these to include your friends and family – holding social events each day in honour of our 75th anniversary, and to celebrate the coming together of such a diverse group of alumni. Join us at the Gala, June 5, for alumni awards presentations, anniversary class recognition, musical entertainment, an online auction and so much more! We will also be making virtual spaces available for networking and socializing with your classmates and friends.
The Continuing Education program will be a rich three days of content, bringing together experts from across North America into three streams of inspired programming – for almost 30 continuing education hours. This unique virtual program combines pre-recorded presentations as well as scheduled live Q&A speaker, panel discussions* and guest appearances at virtual booths – for an opportunity to talk face-to-face with program presenters and colleagues! And, with the virtual format, you will be able to go back to the sessions for 90 days post-event so that you are able to hear all speakers again or any you may have missed.
*All live sessions will be recorded, and all recordings will be available for online viewing by Homecoming participants until August 31, 2021
Social Activities
There are so many other great reasons to attend and you don't have to be a CMCC grad to participate:

Continuing Education
Three days and three streams of Continuing Education - Pain Management, Rehabilitation and Interprofessional and Business. The below is a preliminary agenda to give you a great idea of what our weekend holds! Enjoy almost 30 hours of Continuing Education, social events every day, plenty of breaks for networking and visiting our Network Hall, as well as stretching breaks! Let's not forget, class socials - don't worry, there will be plenty of time for that as well, as all webinars will be recorded. As mentioned above, if you cannot make a webinar for whatever reason, you have until the end of August to go back and watch the recording!
Preliminary Agenda at a Glance: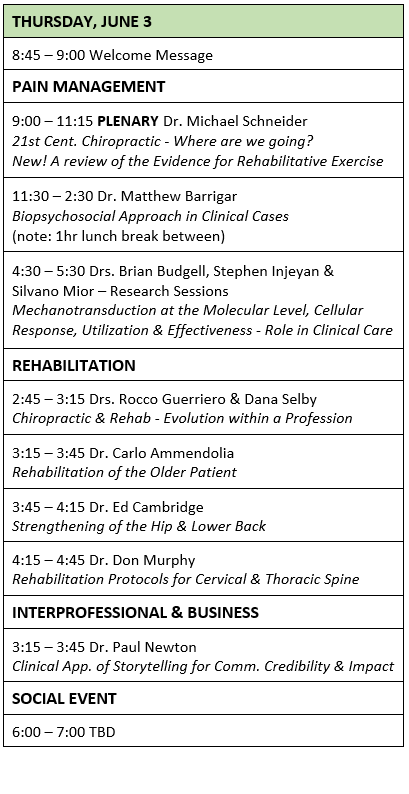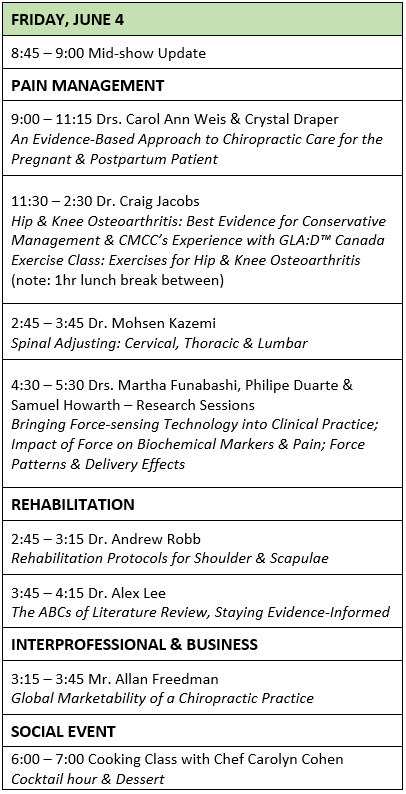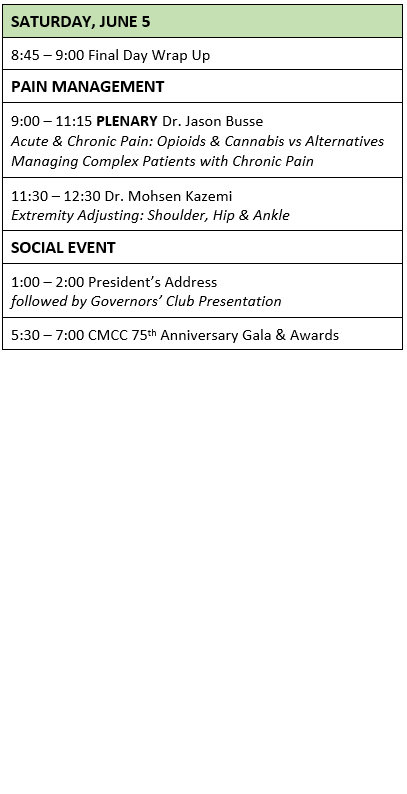 *subject to change
Anniversary Awards
Participate in the annual Anniversary Awards by nominating and recognizing your peers for their contributions to the profession and their local communities. The categories are Alumnus/Alumna of the Year, Community Service Award and Pioneer Award. We are recognizing anniversary classes from Homecoming 2020 and 2021 with special recognition for those who are celebrating their 50th anniversary:

'51, '55, '56, '60, '61, '65, '66, '70, '71, '75, '76, '80, '81, '85, '86, '90, '91, '95, '96, '00, '01, '05, '06, '10, '11, '15, '16, '19, and '20.
Please review the award details and eligibility before nominating your candidate/s. Deadline to submit your nomination is May 19, 2021 at midnight.
More information will be announced shortly, please contact events@cmcc.ca or 647 265 4186 if you have any questions or concerns.
We look forward to "seeing" you there!
Sponsors:
Gala Sponsor
Thursday Night Social Event Sponsor
Continuing Education Program Sponsor
Networking Hall Sponsor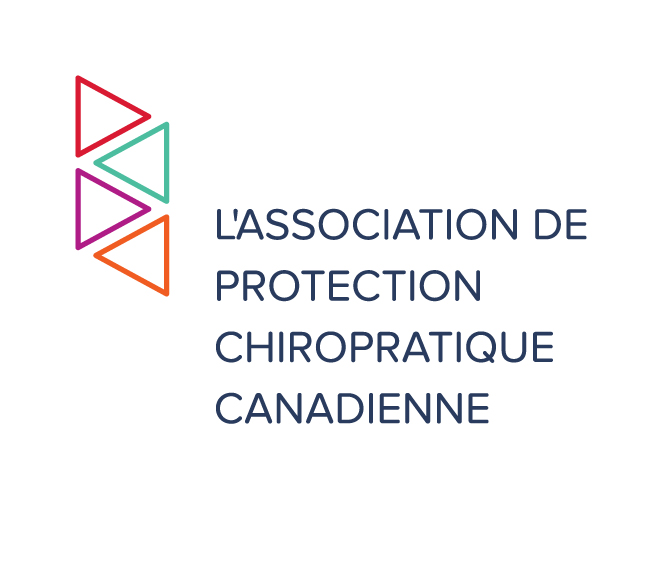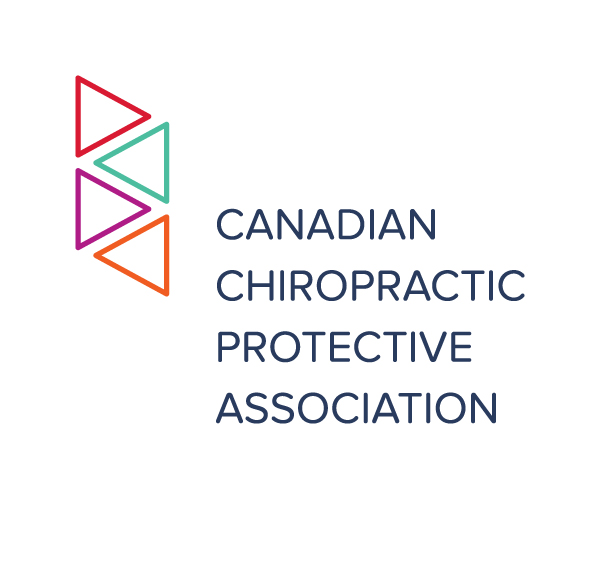 Thank You Package Sponsors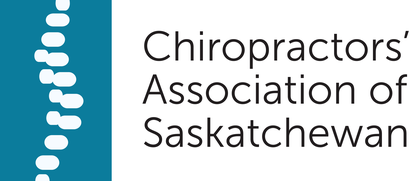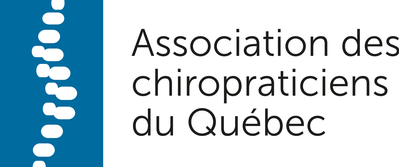 Awards Sponsors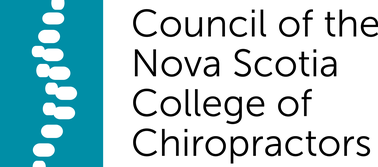 Entertainment Sponsor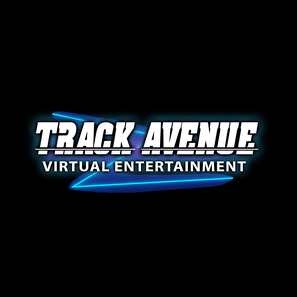 Continuing Education Breaks Sponsors

Friends of CMCC
British Columbia Chiropractic Association
Manitoba Chiropractors Association
Newfoundland & Labrador Chiropractic Association
New Brunswick Chiropractors Association
Prince Edward Island Chiropractic Association